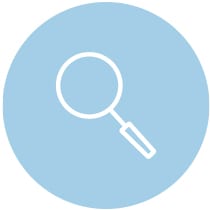 Brand monitoring is an extremely important aspect, especially in the Internet age. Current knowledge about the online action of your brand and the brand of competition, not only will allow you to protect your reputation, but also help to establish a dialogue with customers, contractors and the media and achieve business goals. Professional brand monitoring allows you to meet the recipients' expectations more quickly, as well as instantly spot what mistakes have been made.
Thanks to advanced media monitoring systems, we are able to make an in-depth analysis of the presence of your brand on the Internet. We constantly report on the effects of our work and create reports on the visibility of your brand on the web. We react quickly to negative opinions about the brand and we take actions to improve the image of the company. Tango will take care of a fully professional brand, meet customer preferences, gain valuable data and convert them into your market advantage. With us you will not let the competition get ahead of you.
If there is a mention of competition or about you on the internet, you will know it immediately. Using media monitoring, you can also check the competitors' actions in content marketing.
Benefits of Brand Monitoring:
Everyday knowledge about online brand entries
Tracking opinions about the brand
Possibility of reaction to opinions
Improving the brand image on the internet
Knowledge about online competition actions