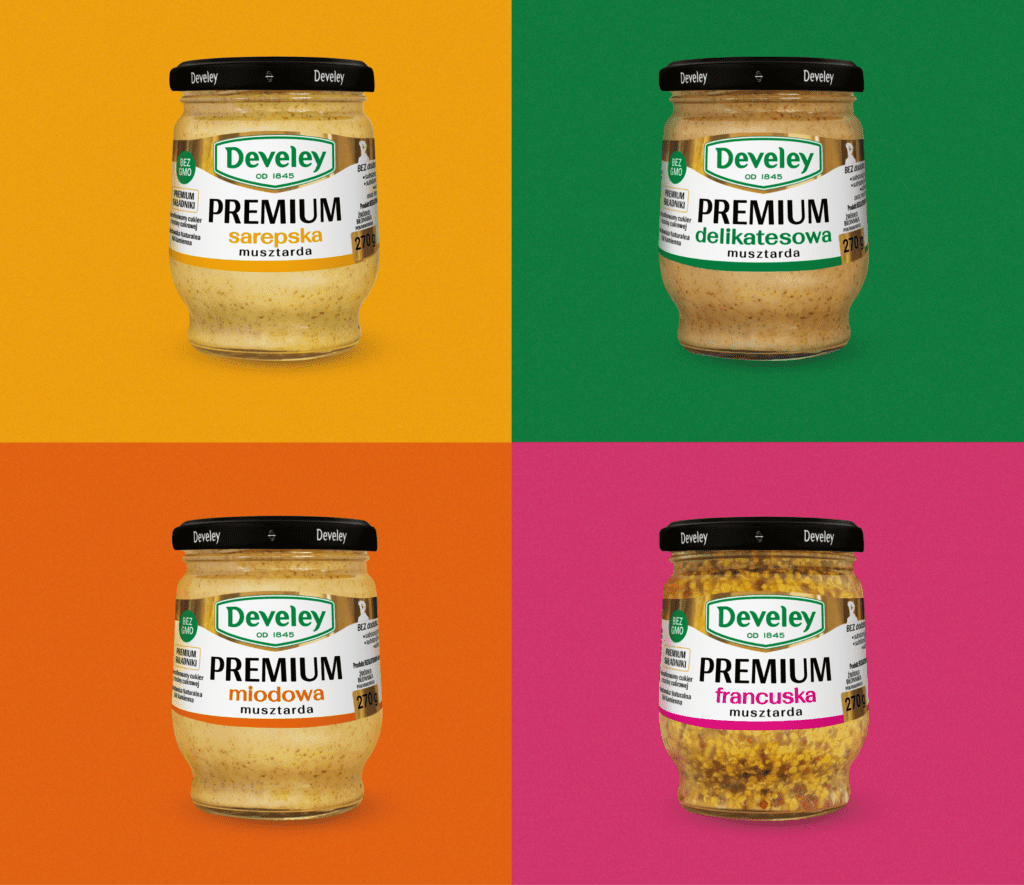 Client:
Develey
Tango Branding Agency was tasked with the revitalisation of the Develey mustard line. The graphic design of several kinds of mustard was changed: deli, French, honey, and sarepska.
Scope of activity:
Refreshing the graphic design of the product line
The objective was to refresh the Develey mustard line.
During the design process, we focused primarily on the task of upgrading the product range to the premium range. We refreshed the fonts, added finishing (hot stamping), and balanced the colours by choosing primarily white that creates a perfect background to emphasise new graphic elements.
The new concept for the graphic design of Develey mustard was based on the current market trends and detailed analysis of the competition.