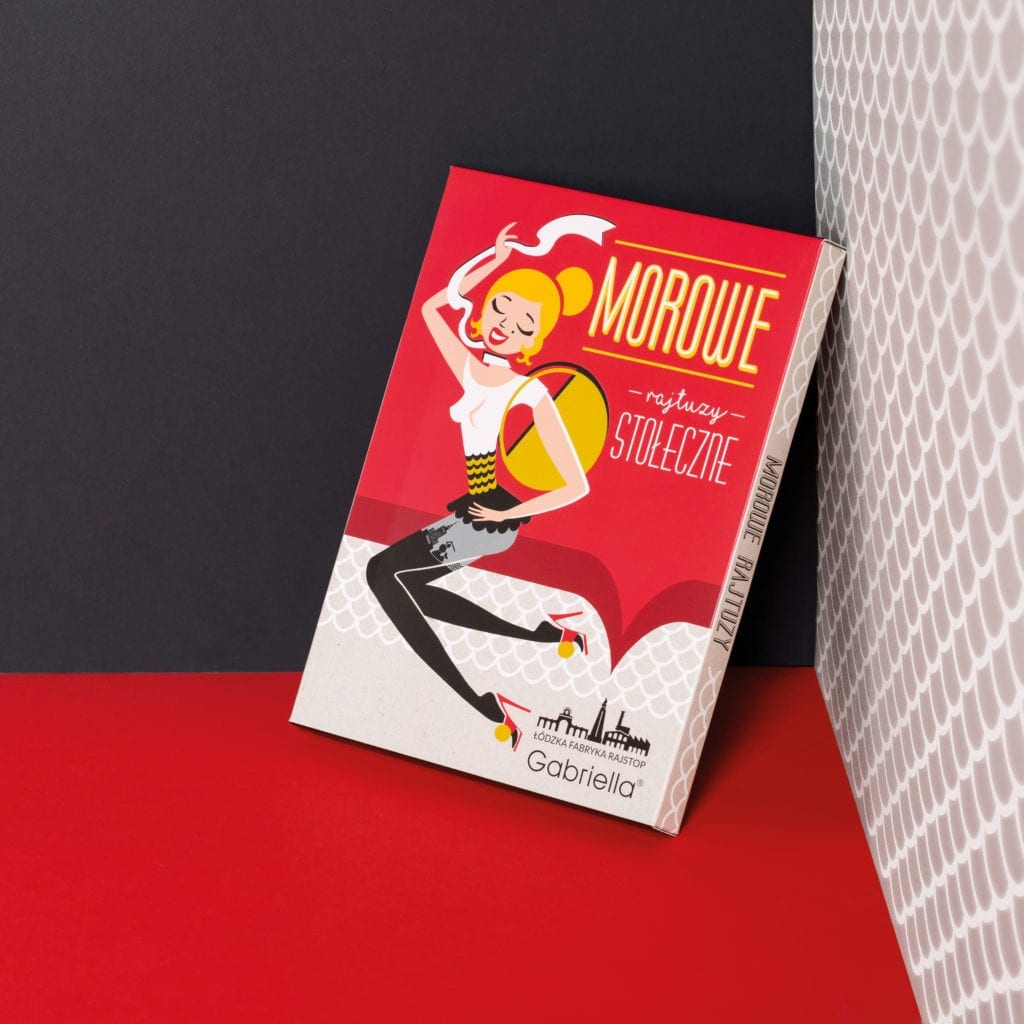 Client:
Gabriella local
Description:
The "local tights" line is another project of the cooperation between Tango Branding Agency and Gabriella, a manufacturer of tights and stockings from Łódź, Poland.
Scope of activity:
Graphic creation
Design of a word and figurative mark
The graphic elements on the tights inspired us to create unique packaging.
History, identity, and local patriotism are things to be proud of and we wanted to translate them into our design with a Łódź, Kraków, or Silesian motif. Tango Branding Agency was responsible for the creation of a word and figurative mark and packaging. The individual spirit of each city was captured by state-of-the-art branding solutions that were heavily influenced by posters from the 1950s and retro graphic elements.
We created together distinguishable packaging for women's tights. We focused on their originality, individuality, and passion for a favourite city. The descriptions in local dialects presented the unique feel of a given region.