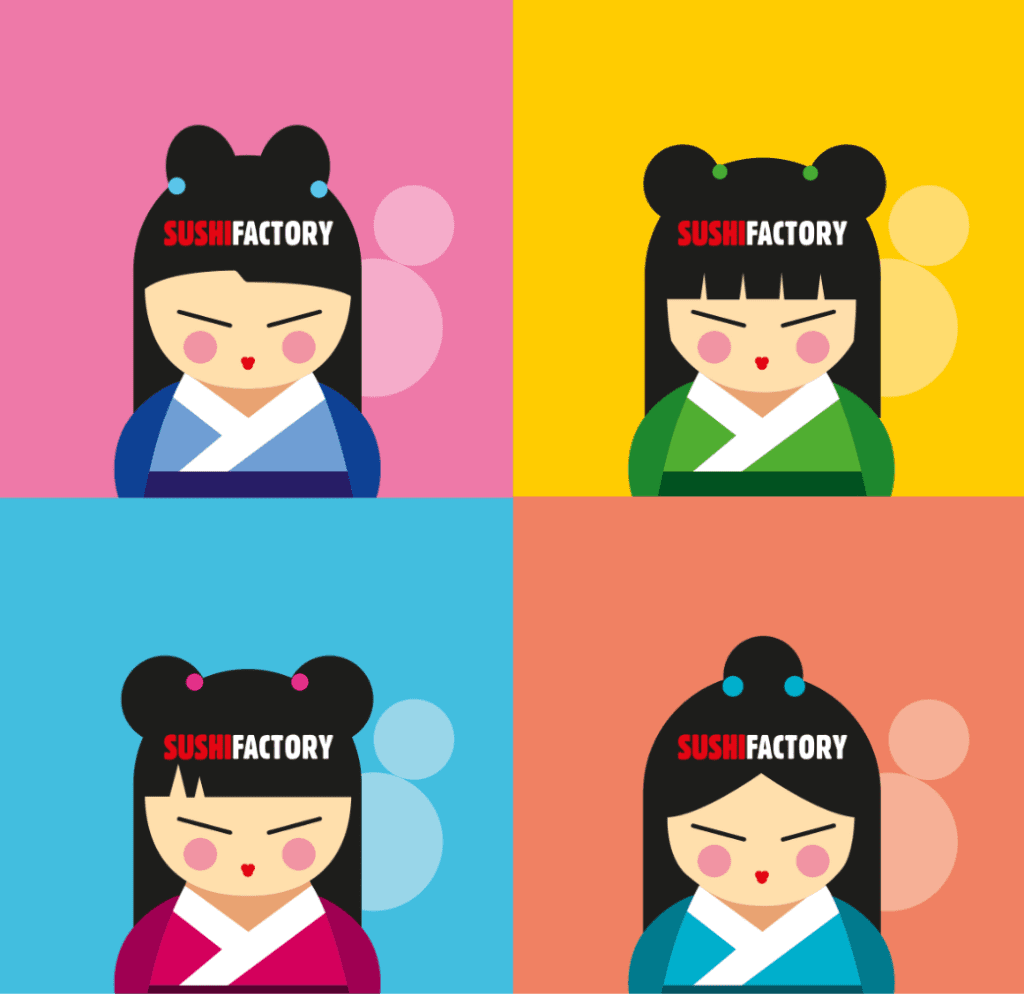 Client:
Sushi Factory
Description:
The Tango Branding Agency has been cooperating with Sushi Factory, a leading Japanese delicacy producer in Poland, for several years. This time, we took care not only of packaging, but also the launch of two new food to go brands: Origini 4 you and Wrap 4 you.
Range of activities:
Graphic creation
Creating the packaging
Brand Hero concept
This is a new concept of communication with a younger audience
The Agency created an original, colourful drawing that attracts attention and encourages to try out the product. The Agency's objective was also to design the Client's Brand Hero, who resembles characters from Japanese animations. This concept perfectly fits a fresh, young-adult vibe.