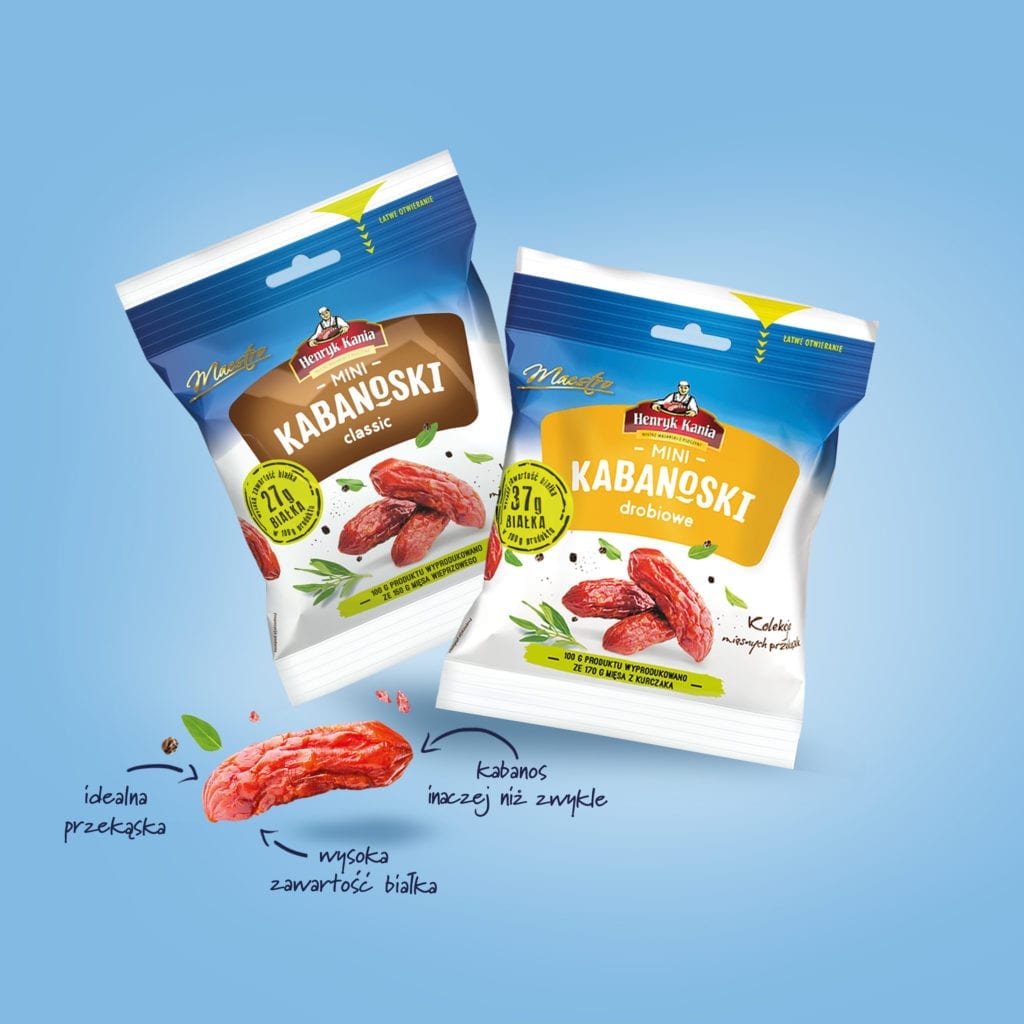 Client:
Henryk Kania S.A.
Description:
Maestro snacks are targeted at people looking for high-quality meat snacks with a high protein content, which required premium packaging.
Range of activities:
Modern and bold design in the meat snack industry
Brief from the client assumed the preparation of packaging for five types of meat snacks subjected to an innovative drying technique. The graphics are modern and at the same time remain in the snack category. Strong colors indicate the type of snack and allow you to distinguish the product on the store shelf.
A white and blue background forms the foundation for further graphic elements and finishing such as glossy and matt varnish. The orderly structure of the packaging allows the product to be presented as the "main protagonist". In the foreground, there is a large and attractive photograph of the snack with clearly emphasised advantages.
The packaging line of Maestro meat snacks places the product in line with the client's premises. The snacks are a quick, protein-rich, and, most importantly, a meat snack for any occasion.