Rebranding of the POSTI brand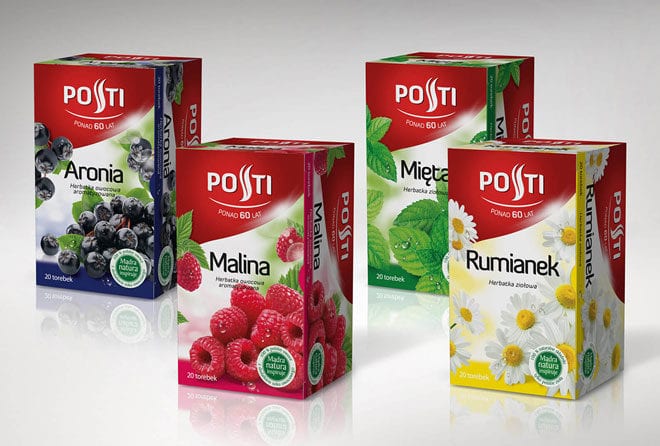 The Tango agency won the competition for a comprehensive rebranding of the POSTI brand, present on the Polish tea market for 60 years.
The changes included brand logotype, product packaging, visual identification and promotional materials. The changes were aimed at refreshing the brand image, and the new, consistent and attractive graphic design is a distinguishing feature in the tea segment.
All elements prepared by us are distinguished by high coherence, strong red panel and white logo with a characteristic tea bubble.
The new version of POSTI products are on sale from 1/10/2015. We invite you to taste and evaluate new packaging.
The new version of POSTI teas are also improved recipes, carefully composed by the POSTI kipper.