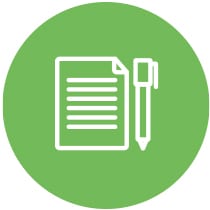 Content marketing is a strategic marketing approach that focuses on creating and disseminating valuable, relevant and consistent content to attract and maintain a clearly defined audience, as well as to increase the profitability of your customers' actions.
The vast majority of marketers use content marketing. In fact, it is used by many well-known organizations in the world, including P & G, Microsoft, Cisco Systems and John Deere. It is also developed and implemented by small companies and one-person shops around the world. Why? Because it works.
Content marketing is important, not only because it works for building trust, generating leads and nurturing customer loyalty, but because it has become a new standard from the consumer side. It helps to evolve what customers expect from the brands they work with. Skipping it is much more risky than investing.
Benefits of Content Marketing:
Creates the loyalty of current and potential customers
Develops lasting relationships with the client
It improves brand awareness and recognition
It helps build authority and credibility
It positions the company as an expert in its industry
Generates traffic to the site
Opens the social communication channel
It helps the customer to go through the purchase decision faster