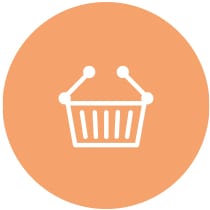 E-commerce SEO is a complex process and includes many actions aimed at increasing the store's revenue by being at the forefront of Google for the majority of keywords. The result is a growing number of visits, increased brand recognition. Tango Agency knows how to acquire valuable users and direct them to your online shop.
.
The basis for e-commerce SEO is a solidly made audit with change guidance. Then we can go to the site optimization in terms of SEO and Google requirements. The works of the Tango team consist in improving the structure of the store and its functionality, choosing keywords (using the long tail method), optimizing the website code and internal links. We also do not forget about the names, formats and appropriate compression of graphic elements, the transparency of URLs, the right choice of meta tags to be search engine friendly.
We create unique and valuable content, but we also obtain external links leading to the site, because the algorithms of search engines take them into account, determining the order of results. All this to make your online store more and more visible and recognizable on the web. We keep our finger on the pulse. We constantly monitor the results of your online shop, as well as we are looking for solutions that improve the conversion. Our actions are focused on safety and quality. We ensure acquisition and maintenance of high positions in Google, increased traffic, and as a consequence, increased sales and an advantage over growing competition in the e-commerce industry.
The benefits of e-commerce SEO:
Increase sales
Increase conversions
Promotion of the company and its products
Increase the sales basket
Measuring conversions
Analytics