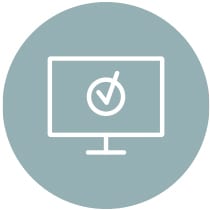 The Tango agency offers a thorough analysis of websites based on knowledge and experience, while using professional tools. SEO audit is the foundation for future e-marketing actions. Lack of such analysis means that positioning is not effective and does not use the service's potential in 100%. The benefits of a SEO audit are a better position on Google, increased website traffic, improved conversion rate, page loading speed, more user-friendly site navigation.
Our company analyzes whether the website is properly prepared for formal reasons and whether it meets the standards and norms of the web, thanks to what words surfers reach the website, whether content is valuable, and graphics properly selected, as the site presents itself against the competition.
Benefits of conducting a Website Audit:
improved compatibility and legibility of the code
improving visibility in SERPs
better position on Google
a report describing all the strengths and weaknesses of the website
recommendations for further corrective actions
improvement of the conversion rate
Start by checking the condition of your website and focus on a professional diagnosis.