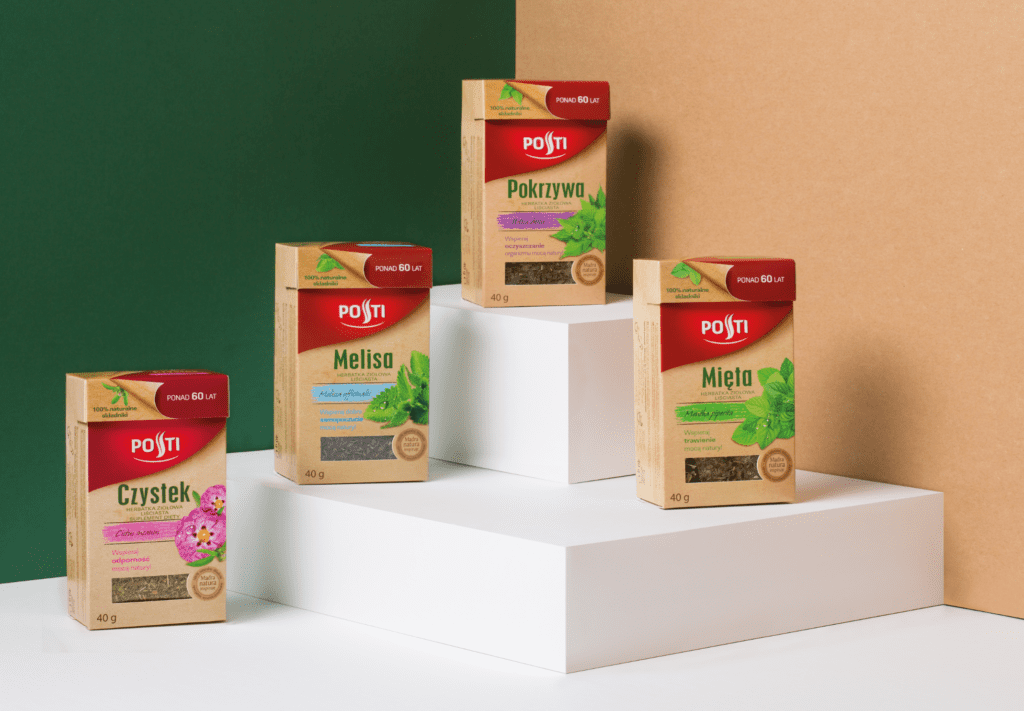 Client:
Posti
Description:
Tango Agency won the call for tenders for a comprehensive rebranding of POSTI, a brand with a 60-year long foothold on the Polish tea market.
Scope of activity:
brand logotype refreshing
product packaging
corporate identity
promotional materials
All of the elements stand out thanks to their intensive red panel and white logo with tea vapour.
The aim of all of the branding changes made by Tango was to refresh the brand image, creating a new coherent, clear, and attractive graphic design that stands out in the tea segment.
Our activities concerned all product lines: black teas
herbal teas in tea bags
herbal leaf teas
fruit teas