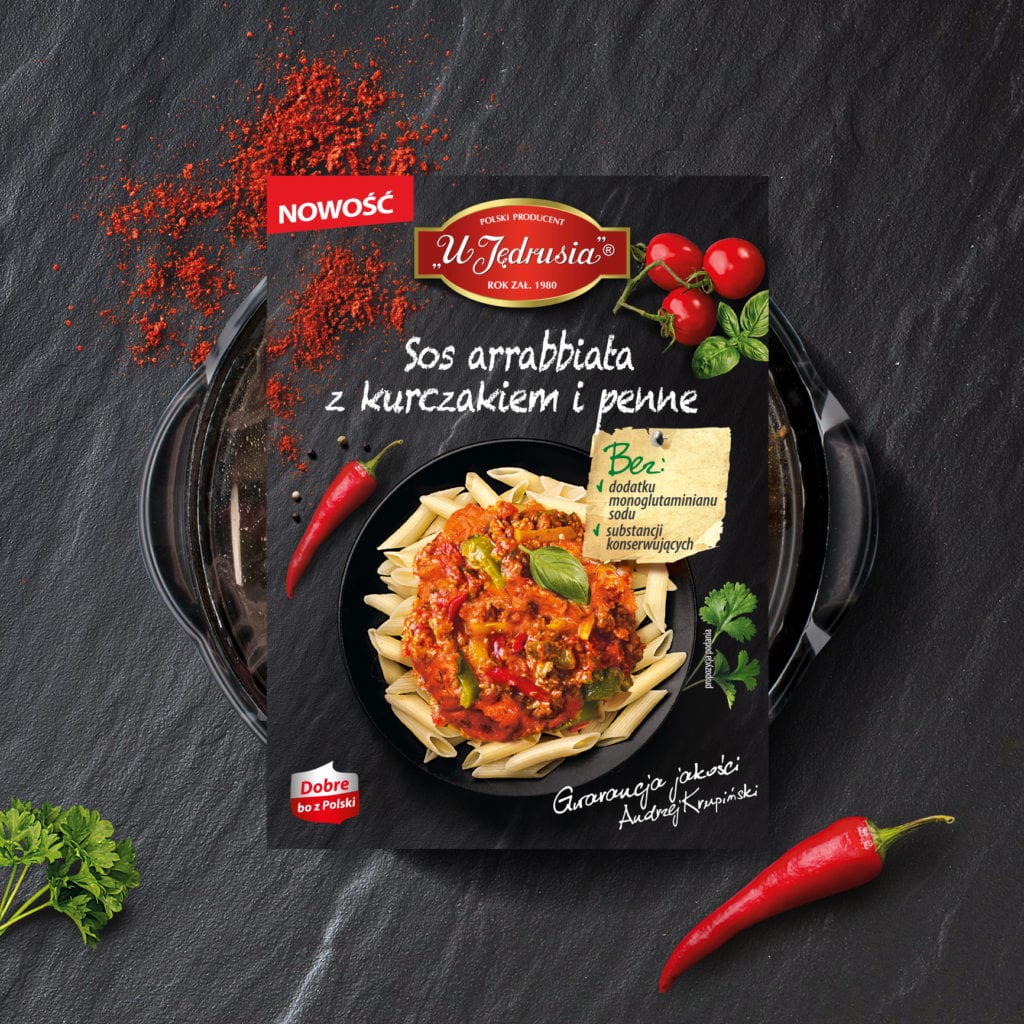 Client:
U Jędrusia
Description:
The most recognizable producer in the category of cooled ready meals. The company's mission is to meet the requirements and expectations of all customers who care about tasty and quick dinner dishes.
Scope of activity:
graphic design of product line
Presenting the product with taste and appealing additions
Our task as an Agency was to create a graphic design for a product line that would entice customers to try it out. The activities included the following products: Chicken in a mushroom cream sauce with penne, arrabbiata sauce with chicken and penne, potato pancakes, pancakes with apples, pancakes with poppy seeds and quark.
During the design stage, we wanted to emphasise the mobile nature of the dishes – "To GO". Also, we put a focus on the fact that the dishes were prepared out of high quality ingredients, without the addition of preservatives, flavour enhancers, and artificial food dyes.