Three times E – new trends in the printing industry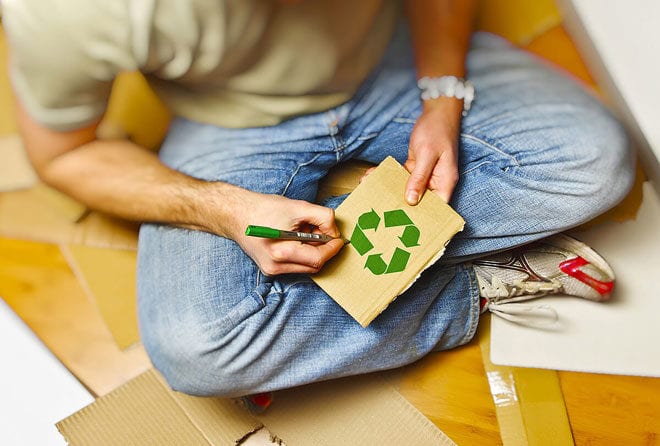 Anything new in the printing industry?
The printing industry in Poland and abroad is influenced by ever new trends, which affect both the purchasing decisions of consumers and the directions followed by companies operating in the industry. The recent Art of Color conference, in which we took part, demonstrated that what is in fashion now is environmental care, savings and comfort of usage. During the event, the trend was called ECO3 for short, that is Ecology, Economy and Extracomfort.
E for ecology – the printing industry and environmental protection
Ecology has been gaining importance for years now, and not only in the printing industry. Specialists continue to develop ever new methods of limiting the negative environmental impact of printing production. Ecological machines and materials are launched onto the market. Efforts are made to test ever more innovative methods of packaging production, which make it possible to reduce or eliminate the amount of waste, to use more environmental friendly chemicals, to save energy, to eliminate water from the prepress stage, as well as to reduce the amount of materials used, such as inks and paper.
E for economy – savings in the printing industry
More and more printing companies are looking for savings by optimising the printing process, reducing operating costs, increasing efficiency and automation, reducing ink consumption and the amount of generated waste, improving machines in such a way as to shorten their makeready time and accelerate the start time, as well as by increasing expenditure. It is important to note that this tendency to look for savings does not affect the quality of product workmanship – new technologies and materials make it possible not only to reduce costs but also to achieve higher quality.
E for extra-comfort – easy use of printing equipment
Striving to achieve comfort of use, companies are looking for equipment that is as easy in use as possible, does not require frequent maintenance activities or repairs and is highly automated, which significantly affects its effectiveness. The reliability of the equipment helps to maintain the smoothness of the production process. This naturally also helps to follow the aforementioned direction – economy.
Tango follows trends
The discussed trends are already clearly visible in our industry. They are bound to grow in importance, so it is necessary to take them into account. Tango always reacts quickly to the needs of our customers and responds to the latest challenges in the printing industry. We follow market developments and do our best to meet its requirements. This is why the philosophy presented at the conference is close to our hearts. We are eager to take up projects that enable us to demonstrate our vast expertise and experience, but also a flexible approach even to the most difficult topics and ideas. More and more customers see that we are able understand the latest market trends and adjust ourselves to them. We are glad to offer them our vision of packaging printing, simultaneously responding to their requirements.